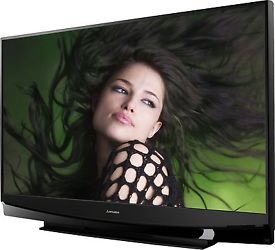 Alex Audio and Video is a one stop DLP TV Repair shop in Minneapolis and Saint Paul Minnesota. We are a manufacturer Authorized Warranty Repair Service Center for many major brands of Television providing DLP TV repair in and out of warranty. If you need a Mitsubishi DLP TV repair or you need to replace a LCD or DLP lamp on your Samsung or Sony TV we can help. 
DLP TV repair and Troubleshooting tips.
 It seems a number of people are experiencing problems with the

HDMI in the new A/V Receivers. 

If you have experienced any of these issues most likely you have a bad HDMI board. Troubleshooting: Connect HDMI Cable directly from the DVD or Cable box to TV bypassing the HDMI on the audio receiver and see if it works.
If you using HDMI connection, and loosing picture or sound connect Cable Box or DVD to different inputs and different source, switch TV to that input to see if TV works or not.
If you have a wrong color picture on your TV check component cables connections on TV and Cable Box one of the wires is most likely disconnected. Green, Red or Blue.
If you are using Master Remote for your Home Theater be sure all units are off before you turn it on.
Check if Television is on right input for audio and video.
If the TV is blinking, try to count led blinks, color and type, power, lamp or timer led it is important diagnostics codes.
On DLP TVs if led lamp light on unplug power cord and pull lamp and see if lamp is shattered or bulged.
We can check majority of DLP lamps before replacing.
We stock most DLP lamps for rear projection TVs.
Reinstall lamp and cover door back TV will not work without door.
Most damages happen when spraying cleaner on DLP TV screen liquid seeps between screens and creates dark spots on bottom of screen. Do not use Windex cleaner.
We have KLEEN SCREEN. The perfect mist screen cleaner.
We stock replacement lamps for all major Rear Projection DLP and LCD TV:  Samsung. Mitsubishi, Panasonic, Toshiba, Hitachi, LG TV, Sharp,  RCA, Zenith.
DLP TV Repair Minneapolis St Paul MN
Call us and we help you to remove DLP/LCD lamp and save you money.
In Home Service is available to replace your DLP lamp in your home.
Do you know if a lamp is not obviously broken (shattered glass), Message:

"Lamp going bad soon"

does not mean lamp is bad. We have found after testing the lamp 30% to 40% are good. It is important to use the correct and a high quality lamp or possible damages may occur.
Bring your DLP Lamp to our New Hope shop and we can test it for you before replacing.
Minneapolis St Paul DLP TV Repair
 We guarantee our COD parts and labor for 90 days. DLP Lamps for 6 Months. Warranties apply to the original repair only, physical damage, abuse, power surge, lightning, are not covered. Original manufacturer warranty applies.
Follow Us.