We are Authorized Funai TV Repair Service Center. Providing Funai TV Repair in and out of warranty on LCD/LED TV, Plasma TV and TV/VCR in Minneapolis and St. Paul and surrounding area since 1977
FUNAI TV repair Minneapolis St Paul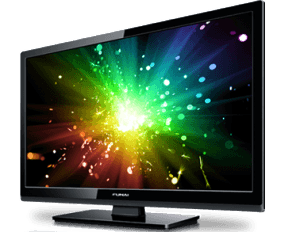 FUNAI Corporation, Inc., established in 1991, has offices in Rutherford, New Jersey and Torrance, California. Funai Corporation is the North American sales and marketing company for consumer electronics products manufactured by our parent company, Funai Electric Co., Ltd., of Japan. Funai Electric Co., Ltd., established in 1961, is headquartered in Osaka, Japan and is listed in the Tokyo Securities Exchange First Section (6839). In addition to the consumer electronics product brands sold by FUNAI Corporation and the products sold by other FUNAI sales and marketing companies in Asia, Europe, and South America, Funai Electric Company, Ltd. is a major original equipment manufacturer (OEM) supplier for appliance, consumer electronic, and computer peripheral companies. For more information on the Funai group, please visit. http://www.funai.us
Funai TV Repair Minnesota
Funai Electric and Philips Enters into Brand License Agreement in Perspective to Transfer North America-Based TV Activities to Funai. Funai Electric Co., Ltd. (TSE/OSE 6839) today announced to a brand licensing agreement in perspective with Royal Philips (AEX: PHI, NYSE: PHG )under which Funai will assume responsibility for the sourcing, distribution, marketing and sales activities of Philips' consumer television business in the United States and Canada.
Royal Philips NV ( PHIA )'s dispute with Funai Electric Co. (6839) over the botched sale of its Lifestyle Entertainment multimedia-products unit intensified after the Japanese competitor filed a counterclaim in arbitration court.
Funai is seeking damages because Philips was unable to complete the separation of the business in a timely fashion, even after a deadline for completing the transaction was put back twice, and its description of the asset lacked clarity, the Osaka-based company said today in a statement. Joost Akkermans, a representative at Amsterdam-based Philips, declined to comment.
Philips ended talks on selling the audio and video equipment division to Funai and started arbitration proceedings in October, saying the Japanese company was in breach of contract and responsible for the breakdown of the 150 million-euro ($205 million) disposal. The spat deals a blow to Philips Chief Executive Officer Frans van Houten's efforts to phase out multimedia offerings such as DVD players.
"Although Funai was continuing with negotiations to complete the transaction based on its good business relationship of mutual trust with Philips for over 25 years, Philips suddenly and unilaterally broke off negotiations," Funai said.
 We guarantee our COD parts and labor for 90 days. DLP Lamps for 6 Months. Warranties apply to the original repair only, abuse, power surge, lightning, are not covered. Original manufacturer warranty applies.
Minneapolis Funai TV Repair Shop.
Follow Us.