We are a one-stop Minneapolis and St Paul Hitachi TV Repair shop. Whether you need a LCD/LED Hitachi TV repair or you need to replace a Hitachi LCD, DLP Lamp. We can help you.
Hitachi TV Repair Minneapolis St Paul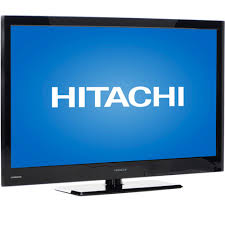 Hitachi TV Repair,  LCD/LED TV, Projection TV, Plasma TV, DLP TV, DLP Lamps. Hitachi vintage stereo repair, amplifiers, stereo receivers and tuners. If you need a Hitachi vintage stereo repaired or you need to repair any other electronics, give us a call. We have provided TV and stereo repair service to Twin Cities MN and surrounding metro area since 1977
Authorized Hitachi TV Repair Service Center
We Stock Hitachi DLP lamps:
UX21511, UX21513, UX21515, UX21516, UX21517, UX2151, UX2195. We use only Philips and Osram DLP Lamps, Bring in your old lamp  and we install the new lamp free of charge into your cartridge.
Call us and we help you to remove Hitachi lamp and save you money.  Service calls are available to replace your Hitachi DLP lamp at your home.
 Do you know if a lamp is not obviously broken (shattered glass)
 We have found after testing the  lamp 30% to 40% are good.
It is important to use the correct and a high quality lamp or possible damages may occur.
 Bring your DLP Lamp to our New Hope service center and we can test it for you before replacing.
Hitachi America, Ltd., a subsidiary of Hitachi, Ltd. established in 1959, located in Tarrytown, New York. Hitachi America, Ltd., and its subsidiary companies offer a broad range of electronics, power and industrial equipment and services, automotive products and consumer electronics with operations throughout the Americas.  Read More.

For Consumer Products Support in North America, call 1-800-448-2244

 We guarantee our COD parts and labor for 90 days. DLP Lamps for 6 Months. Warranties apply to the original repair only, physical damage, shorted outputs in Stereo, abuse, power surge, lightning, are not covered. Original manufacturer warranty applies.
 Hitachi TV Repair| LCD TV, DLP TV, DLP Lamps
Follow Us.