We are a authorized Infinity Subwoofer Repair shop. Whether you need an Infinity subwoofer repair or you need to replace a speaker we can help you.  Stereo, DVD Players, Infinity Subwoofer, Infinity Speaker, Amplifier, Receiver and more.
Infinity subwoofer repair shop
Primus PS312 The Infinity Primus® Series – Where Infinity sound begins. Prepare to raise your expectations. Experience home entertainment at a new level of clarity and realism. From unobtrusive bookshelf systems to dazzlingly powerful home theaters, there's an Infinity Primus® system that's right for every purpose and room in your home. Most other speaker systems in the Primus price range sound as if they are spraying their sound at you – tinny, hollow and reproduced – a copy of a copy. With its MMD® transducer technology and seam less component architecture working in unison to cut unwanted resonance modes, the Infinity Primus PS312BK doesn't spray – it immerses, rolling over the listener with warm, rich sound – the way live music does. Combine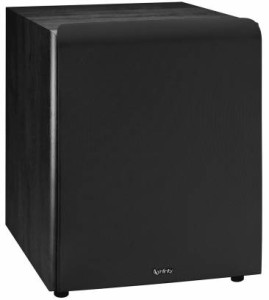 the Primus PS312BK with any one of our powerful MMD-equipped floor standing loudspeakers or bookshelf speakers, and the Primus PS312BK will fill any room with dramatic and well-defined sound. This is where Infinity® sound begins, and it's well within your reach.
Infinity founded in 1968 with a unique blend of passion and obsession  – a passion for music and perfection. We invite you to view a few of the awards and accolades resulting from this passion and obsession, written by the experts with an ear for great sound. Our products are continually reviewed by the press. Please take a moment to read what the critics have said about them Our commitment at Infinity never stops at delivering the best-performing products available — it goes on to ensuring that those products integrate beautifully into the listener's home and lifestyle. That's why , along with Technology and Performance, is a hallmark of every Infinity loudspeaker.  Read More.
Minnesota Infinity Subwoofer Repair Shop
We guarantee our COD parts and labor for 90 days. DLP Lamps for 6 Months. Warranties apply to the original repair only, physical damage, shorted outputs in Stereo, abuse, power surge, lightning, are not covered. Original manufacturer warranty applies.
Follow Us.