We are an Authorized Integra Audio Repair Service Center providing Integra audio repair and Integra stereo repair in Minneapolis St Paul MN and surrounding states. Whether you need a Integra Amplifier repaired or you need vintage stereo receiver repair we can help. We repair all audio products 1975 and newer, Amplifiers, preamps, surround sound receivers, stereo receivers, DVD players, subwoofers, tape decks, tuners, powered speakers, karaoke, DJ systems.  Providing Integra Audio Repair and Vintage Stereo Repair service to Minnesota and surrounding states since 1977.
Integra Audio Repair USA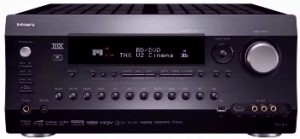 DTR-80.3 9.2 Channel Network A/V Receiver. From early design concepts to product rollout, Integra and THX work together to make sure every detail is meticulously mapped to Integra and THX exacting performance standards. THX engineers spend countless hours testing and analyzing Integra products for sound quality and usability. This enduring relationship between Integra and THX guarantees even greater reliability and quality from certified A/V products. This is how we define ourselves – passion and excellence. It's built into the design, the construction, and the performance of every Integra component. We don't build simply to impress. We make premium Integra A/V components that the enthusiasts love and the industry admires. Components that break new ground in high-end build quality, high-definition potential, system integration, and multi-zone expansion. Free from superficial considerations, Integra reaches the pinnacle of a class and is the choice of A/V experts and home theater fans worldwide. DTR-80.3 9.2 Channel Network A/V Receiver.
Vintage Integra Audio Repair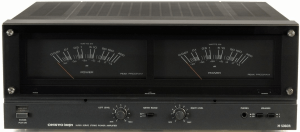 Integra M-5060R, Power Amplifier
Rated power: 2 x 210 watts into 4 ohms
HD (1 kHz): 0.005%
Inter modulation: 0.005%
Power range: 5 Hz to 100 kHz
Frequency: 5 Hz to 100 kHz (+0 / -1.5 dB)
Outputs: 2 x 4 speakers to 16 ohms (terminals), headphones: 1 x jack
Minnesota Integra Stereo Repair Shop
We guarantee our COD parts and labor for 90 days. Warranties apply to the original repair only, physical damage, shorted outputs in Stereo, abuse, power surge, lightning, are not covered. Original manufacturer warranty applies.
Follow Us.