We are a one-stop Minneapolis and St Paul LG TV Repair shop. If you need a LG TV repair or you need to replace a LG DLP lamp we can help you. Drop off your LCD/LED or Plasma television in our New Hope place, providing LG TV repair to the Twin Cities area since 1977
Minneapolis St Paul LG TV Repair shop.
LG 60UF7700 ULTRA HD TV starts with four times the resolution of Full HD, for amazing clarity, even when viewed up close. Then LG adds a host of high-performance technologies for a picture that no one else can match.
NETFLIX RECOMMENDED TV
Netflix Recommended TV is an evaluation program recognizing TVs that offer better performance, easier app access, and new features that make for a better smart TV.
True Black Control
LG's local dimming technology increases contrast by enabling deeper blacks. These more pronounced blacks in turn enhance overall picture quality, with greater clarity plus bolder colors.
True Color Accuracy
Delivers authentic colors, virtually identical to the original image. Witness colors as true-to-life as nature intended, vibrant across even a large screen, with the stunning clarity of 4K resolution.
Wide Viewing Angle
4K technology maintains color vibrancy across the entire screen, even from wide viewing angles, so you can enjoy the exceptional 4K picture quality from any seat in the room.
ULTRA Luminance
ULTRA HD picture quality becomes even more dynamic with an extended range of brightness. By enabling higher peak brightness and an enhanced contrast ratio, ULTRA Luminance makes 4K images even more striking.
HDMI(4K 60P)
This advanced version of industry-standard HDMI technology supports the fast data rate needed for 4K video at high frame rates and supports the latest copy protection standards.
 LG TV Repair Minneapolis St Paul MN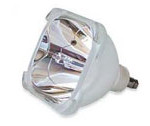 We stock replacement lamps for LG DLP TV, LCD TV.  We are your number One Source for Original DLP Lamps in Minneapolis MN. Do you know if a lamp is not obviously broken (shattered glass) message: "Lamp going bad soon" doesn't mean lamp is bad. We have found after testing the lamp 30% to 40% are good or very good. We have found after testing the lamp 30% to 40% are good. It is important to use the correct and a high quality lamp or possible damages may occur. Bring your DLP Lamp to our New Hope shop and we can test it for you before replacing.
LG Electronics is a multinational electronics company headquartered in Yeouido-dong, Seoul, and a member of the LG Group chaebol. The company operates its business through five divisions: Mobile Communications, Home Entertainment, Home Appliances, Air Conditioning, and Energy Solutions. It is the world's second-largest television manufacturer (after Samsung Electronics), [2] and the world's fourth-largest mobile phone maker by unit sales in the third quarter of 2013
Minneapolis and St Paul LG TV Repair Shop
We guarantee our COD parts and labor for 90 days. DLP Lamps for 6 Months. Warranties apply to the original repair only, physical damage, shorted outputs in Stereo, abuse, power surge, lightning, are not covered. Original manufacturer warranty applies.
Twin Cities LG TV Repair: LCD TV, LED TV, Plasma TV Repair
Minneapolis/St Paul LG TV repair shop. LG TV repair and all major brands of LCD/LED TV and Plasma TV repair. Give us a call. We can fix-it providing LG TV repair to the Twin Cities area since 1977.
Follow Us.