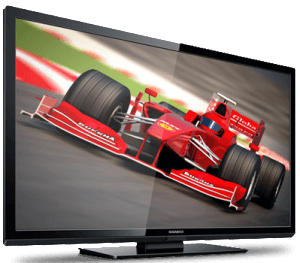 We are a Minneapolis and St Paul Authorized Magnavox TV Repair shop. If you need a Magnavox TV repair or you need to repair any other electronics, give us a call  we can help. TV Repair, LED TV,  LCD TV, Plasma TV, DLP TV, DLP Lamps.  Providing Magnavox TV Repair service to the Twin Cities metro area since 1977. With its 1080p HD picture, LED backlight, SRS TruSurround XT® audio and multiple AV inputs, the 50ME313V features superb audio and video quality and an affordable, versatile design.
Magnavox TV Repair Minneapolis St Paul
LED backlight technology for sharp, brilliant pictures
Spectacular picture with Full HD 1080p resolution
3 HDMI Inputs for the best picture and sound quality
SRS TruSurround XT® technology for immersive surround sound
PC Input for use as a PC monitor (via VGA or HDMI)
JPEG Photo Viewer to share your photos on-screen
fun-Link to control connected devices via HDMI-CEC
Energy Star qualified for lower energy use
Magnavox TV Repair Minnesota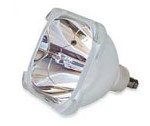 We are source for original DLP Lamps in Minneapolis MN. 

Do you know if a lamp is not broken (shattered glass) after testing the lamp our findings are that 30% to 40% of lamps are good!

We have a test jig that can check the DLP lamp (exception Toshiba) if it is good or bad and percentage of the life that is left.  It is important to use the correct and a high quality lamp or possible damages may occur.
Bring your DLP Lamp to our New Hope shop and we can test it for you before replacing.
Magnavox TV Repair LCD TV, LED TV, Plasma TV
Shortly after its launch, Magnavox became a major consumer electronics and defense company. It manufactured radios, TVs, and record players. In the 1960s Magnavox manufactured the first plasma panels for the military and for computer applications.
In 1972, Magnavox introduced the Odyssey, which was the world's first home video game console. The introduction of it triggered the beginning of the home video game console market. In 1974, the Magnavox Company was acquired by Philips, and all Philips consumer electronics in the US under the Norelco name began rebranding them under the Magnavox name; Philips acquired the similar-sounding company Philco in 1981, and Philips was able to freely use the Philips name, alternating with the Magnavox name for some electronics, with the personal care business continuing to use the Norelco name.
In the late 1970s, Philips developed "Laser Disc" technology, producing an optically read, 12 inch disk that would contain recorded video material. In the early 1980s, Philips worked with Sony to invent a standard for optical audio discs (CDs), using the technology developed for the "Laser Disc".
Teamed with Sony, Philips used the Magnavox brand name to introduce the CD-DA standard and equipment for consumer audio with the Magnavox player sold in department stores while the Sony CDP-101 went to high-end audio stores. Philips later acquired Magnavox's consumer electronics division in 1974, to make sure nationwide distribution for their VLP (later renamed LaserVision) Videodisc technology.
Minneapolis Saint Paul Magnavox TV Repair
Minneapolis/St Paul Magnavox TV repair shop. Magnavox TV repair and all major brands of LCD/LED TV and Plasma TV repair. Give us a call. We can fix-it. Providing Magnavox TV repair to the Twin Cities area since 1977.
We guarantee our COD parts and labor for 90 days. DLP Lamps for 6 Months. Warranties apply to the original repair only, physical damage, abuse, power surge, lightning, are not covered. Original manufacturer warranty applies.
Follow Us.