We are an authorized Philips TV Repair service center. Providing Philips TV Repair in and out warranty. LCD TV, Plasma TV, DLP Lamps. We are Minneapolis and St Paul LCD/LED TV repair shop serving Minnesota Since 1977.
Philips TV Repair Minneapolis St Paul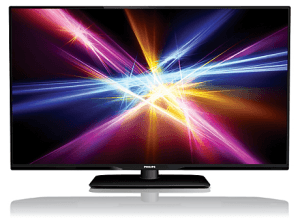 Pure performance, refined design. Get 240Hz performance and LED brilliance in a slim HDTV. Experience the internet on your TV wirelessly with MediaConnect. Enjoy SmartTV apps with NetTV, Netflix, YouTube, Vudu, Pandora, Hulu Plus, Facebook, and more.

We stock Philips DLP TV lamps
312243871310
313912737921
313912877921
928138905390
We do not sell cheap DLP lamps we sell original Philips lamps.
Our Heritage. The foundations of Philips were laid in 1891 when Gerard Philips and his father Frederik Philips established Philips & Co. in Eindhoven, the Netherlands.
A few years later, in 1895, Gerard's brother Anton Philips strengthened the young company. He proved to be a great commercial talent and within a few years Philips belonged to the largest producers of light bulbs in the world.
Stimulated by the Industrial Revolution in Europe, Philips' first research laboratory was established in 1914 and the company started introducing its first innovations in the x-ray and radio technology.
Over the years, the list of inventions has only been growing to include many breakthroughs that have continued to enrich people's everyday lives. Read more about our heritage
Minnesota Philips TV Repair Shop
Providing Philips TV Repair and Philips DLP Lamps to Minnesota and surrounding states since 1977
We guarantee our COD parts and labor for 90 days. DLP Lamps for 6 Months. Warranties apply to the original service only, physical damage, shorted outputs in Stereo, abuse, power surge, lightning, are not covered. Original manufacturer warranty applies.
Follow Us.