We are an Authorized Pioneer TV Repair Service Center. Pioneer Plasma TV Repair Minneapolis St Paul MN. Whether you need a Pioneer Elite LED TV repaired in your home or you need fix a Pioneer Plasma TV we can help. In Home Service, LED TV Repair, Plasma TV Repair, Projection TV Repair give us a call. We can fix it!
Authorized Pioneer TV Repair Service Center
Basic  TV Troubleshooting tips.
It seems a number of people are experiencing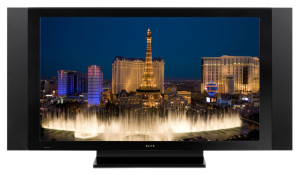 problems with the HDMI signal when using  home theater receivers. If you have experienced any of these issues most likely you have a bad HDMI board. Troubleshooting: Connect HDMI Cable directly from the DVD or Cable box to TV bypassing the HDMI on the audio receiver and see if it works if not most likely you have TV problem. Give us a call we are an authorized Pioneer TV repair shop we can help.
If TV is not working check if you have a power light & check if you can get a menu, use original remote, if not unplug TV for 5 minutes and reconnect and check again.
If the picture has wrong color hue and you using component cables, check connections on TV and cable box, one wire is most likely disconnected. RED, GREEN or BLUE cable.
If you are using a master remote for your home theater be sure all units are off before you turn it on. Check if Television is on the right input for audio and video.
If you using Video Games turn contrast down to 50%, do not pause for too long or burn in will occur.
If you cannot get picture or sound through an antenna connection but see menu options, check different inputs and sources to see if DVD, VCR  works. If you need help call us we are  Pioneer Plasma TV Repair Minneapolis St Paul MN.
We are Pioneer Authorized Audio & Video Service Center
Nozomu Matsumoto founded Pioneer as an audio products manufacturer in 1938, making speakers in his garage. Today Pioneer is a world leader in electronics products for the car, home and business markets, respected for our role in introducing such innovations as consumer laser disc (1979), car CD player (1984), GPS car navigation (1990), DVD-Video player (1996), high-definition plasma display (1997) and organic
Organic electroluminescent (oel) displays (1997). To this day, Pioneer still develops and manufactures innovative and high-tech entertainment and electronic products.
In March 2010, Pioneer stopped producing televisions, announced on 12 February 2009. On June 25, 2009, Sharp Corporation agreed to form a joint venture on their optical business "Pioneer Digital Design and Manufacturing Corporation"
Pioneer Plasma TV Repair Minneapolis St. Paul MN
We guarantee our COD parts and labor for 90 days. Warranties apply to the original service only, physical damage,  abuse, power surge, lightning, are not covered. Original manufacturer warranty applies.
Follow Us.