We are a manufacturer Authorized Plasma TV Repair Service Center for many major brands of Plasma TVs providing repair in and out of warranty. We offer in home service on limited brands and models or you can drop off your Plasma television in our place. From a Pioneer Plasma TV repair to smart Panasonic plasma TV we can fix it! Plasma TV Repair Minneapolis St Paul, Panasonic, Samsung, Philips, Pioneer, LG, Toshiba, Vizio and more.
Plasma TV Repair and troubleshooting tips
If Plasma TV is not working,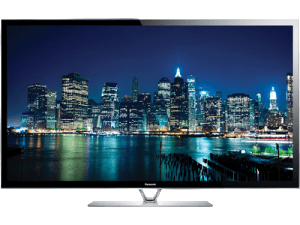 check if you have power light, check if you can get menu, use original remote, if not unplug  Plasma TV for 5 minutes and reconnect and check again.
If the picture has wrong color on your Plasma TV and you use component input, check component wire  connections on TV and cable box, one of wires is most likely loose or bad cable box.
If you are using master remote for your Home Theater be sure all units are off before  you turn it on, check if Plasma on right input for audio and video.
If you using Video Games turn contrast down to 50%, do not pause for too long or burn in will occur.
If you cannot get picture or sound through an antenna connection but see menu options, check different inputs and sources to see if DVD or Video Game works.
When you get stuck, sleep on it. Letting the problem bounce around in your head you may remember or somebody in your home will help you. If all else fails. Give us a call we can help.
 Pros and Cons of  Plasma TVs
Plasma seems to have better size/price ratio.
Less visible motion blur, because of high refresh rates.
Wider viewing angle is better than LED or LCD TV.
Plasma has best brightness uniformity.
Each pixel on a plasma TV is able to control brightness and color individually this increases contrast ratio and color accuracy.
Contrast ratio is the difference between the brightest and darkest images a plasma can display.
White/Black = Contrast ratio, making  the picture deeper and more realistic, darker blacks and lighter whites, the better the contrast ratio, the better quality of the display.
The new Elite LED TVs (made by Sharp) have advanced local dimming back-lights, which gives it a plasma like contrast ratio.
Minneapolis Plasma TV Repair shop
Panasonic Model number: TC-P60VT60, Blacks are incredible contrast is great!
Ultimate Black Even in Any Condition. Infinite Black Ultra. Improvements to the panel filter that blocks the entry of external light, and advances in the pre-discharge control that can cause black floating have enabled deeper, jet-black shades. And preventing light loss in the panel cells allows VIERA to portray bright, crisp images. Even in brightly lit living rooms, deep areas within dark scenes and fine textures, with meticulous detail.
We guarantee our COD parts and labor for 90 days. DLP Lamps for 6 Months. Warranties apply to the original repair only, physical damage, shorted outputs in Stereo, abuse, power surge, lightning, are not covered. Original manufacturer warranty applies.
Plasma TV Repair Minneapolis St Paul MN
We providing Plasma TV Repair in the suburbs of Minneapolis/Saint Paul MN, Apple Valley, Arden Hills, Blaine, Bloomington, Brooklyn Center, Brooklyn Park, Burnsville, Champlin, Cottage Grove, Crystal, Eagan, Eden Prairie, Edina, Falcon Heights, Golden Valley, Hopkins, Maple Grove, Maple wood, Medicine Lake, Medina, Mendota Heights, Minnetonka, New Hope, Newport, Oakdale, Osseo, Plymouth, Richfield, Roseville, Savage, Shoreview, South St. Paul, St. Louis Park, Vadnais Heights, Wayzata, White Bear Lake, Woodbury and more in Minnesota.
Follow Us.