We are a one-stop Minneapolis and St Paul Sony TV Repair shop. Whether you need a Sony Big Screen Television repaired or you need to replace a LCD/DLP lamps we can help you. In Home TV Repair, LCD/LED TV, Big Screen TV, Sony DLP TV, DLP Lamps, Flat Screen TV, Sony CRT Television, Stereo, Amplifiers, WEGA , XBR, Receivers, Vintage Sony Stereo Repair. Providing electronics repair service to Minnesota and surrounding states since 1977
Sony TV Repair Minneapolis St Paul MN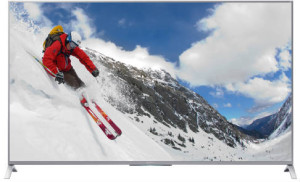 The 4K Ultra HD screen contains over 8 million individual pixels that transform everything you watch into a life-like experience.
Upscale everything you watch to 4K Ultra HD. Suddenly, everything looks better. All of your existing HD sports, TV shows and movies are upscaled to super clear 4K quality.
Even YouTube clips and smartphone videos are enhanced with stunning results. The 4K X-Reality PRO picture engine analyzes and processes every image to refine color, clarity and detail for a beautifully natural picure.
Wirelessly stream 4K Ultra HD from Netflix, Amazon Instant Video and others. Or access beautiful, HD entertainment from over 300 services such as Hulu Plus, YouTube, Pandora and more. Thousands of HD movies, TV shows, online videos, games and music are always on tap.
Stream PS3 games directly to your TV.
We stock Sony TV replacement lamps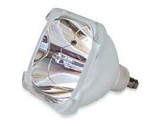 We sell only original DLP lamps made by Philips, Osram and Phoenix, they are new original manufacturer replacement lamps.
We Stock TV replacement lamps for Sony rear projection XRD TVs.
Did you know if a TV lamp is not obviously broken (shattered glass?) it is not necessarily bad.
Message: "

Lamp going bad soon

" doesn't mean lamp is bad.
We have found after testing the lamp 30% to 40% are good or very good!

Each time you replace a lamp you have to reset lamp hours or message will remain on screen.

It is important to use the correct and a high quality lamp or possible damages may occur.
Bring your TV Lamp to our New Hope shop and we can test it for you before replacing. Call us and we will help you remove the TV lamp from your television and save you money. Please make sure you bring the old lamp housing to the shop. In home TV service is available to replace your TV lamp in your home.
Minneapolis St Paul Sony TV Repair
We guarantee our COD parts and labor for 90 days. TV Lamps for 6 Months. Warranties apply to the original service only, physical damage, shorted outputs in Stereo, abuse, power surge, lightning, are not covered. Original manufacturer warranty applies. We can fix it! Call us today.
Sony support: http://www.sony.com/
Follow Us.