We are an Authorized Toshiba TV Repair Service Center. Providing Toshiba TV repair in Minneapolis and St Paul MN. When you need a Toshiba TV repair or you need to replace a Toshiba DLP Lamps we can help you. Projection TV Repair, Flat Screen TV, Plasma TV, Toshiba LCD/LED TV , DLP TV, DLP Lamps, Stereo, DVD Players, Speakers, Subwoofers, Amplifiers, Karaoke Systems, Tape-decks, Turntables, Toshiba Stereo Repair.
Toshiba TV Repair Minneapolis St Paul
Toshiba 58L9300U 58″ Class 4K LED TV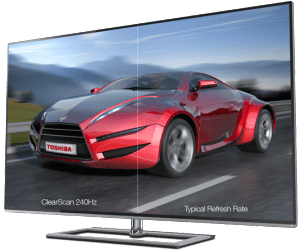 . Toshiba's 2nd Generation 4K Processing. Toshiba developed in-house the second generation CEVO 4K video processing engine for Ultra HD TVs. The CEVO 4K Engine creates the best quality restoration of resolution, color, brilliance and fine texture details that bring images to life like never before. 4K Resolution+ technology ensures that you can upconvert all of your favorite programming including 1080p Blu-ray™, cable/satellite box, gaming system to pristine near-4K Ultra HD. LCD/LED TV Repair
We Stock DLP lamps for Toshiba DLP TV.
Did you know if a TV lamp is not obviously broken (shattered glass?) it is not necessarily bad.
It is important to use the correct, high quality lamp or possible damages may occur. Note: We cannot test Toshiba lamps.
Give us a call and we will give you an approximate estimate of a repair cost on your electronics based on an extensive model history of previous repairs. Please have your model number, serial number and manufacture date ready before calling us.
Toshiba Audio and Stereo Repair
The U.S.-based Toshiba operating companies and some of their chief products are as follows: Toshiba America Electronic Components, Inc. (Flash Memory, LCD Panels, Microprocessors); Toshiba America Information Systems, Inc. (Notebook Computers, Storage Devices, Imaging Systems, Telecommunication Systems); Toshiba International Corporation (Power Generation Equipment, Industrial Electronic Equipment); Toshiba America Medical Systems, Inc. (CT, Ultrasound, and MRI); Toshiba America Consumer Products, LLC (HDTVs, Digital Home Theater Products).
Toshiba TV Repair Minnesota
Minneapolis/St Paul Toshiba TV repair shop. Toshiba TV repair and all major brands of LCD/LED TV and Plasma TV repair. Give us a call. We can fix-it. We have provided Toshiba TV repair service to the Twin Cities area since 1977. We guarantee our COD parts and labor for 90 days. DLP Lamps for 6 Months. Warranties apply to the original repair only, physical damage, shorted outputs, abuse, power surge, lightning, are not covered. Original manufacturer warranty applies!
Follow Us.