Alex Audio Video and Computer Service provide the utmost in quality and reasonably priced repairs on TV, Stereo, Computer repair, DLP Lamps Minneapolis St Paul. Knowledgeable and experienced in the constant change of the electronics industry we are dedicated to quality, integrity and the mutual respect of our customers. Dear Customers: Our Bloomington Store Moved to New Hope, MN
TV, Stereo, Computer repair, DLP Lamps Minneapolis St Paul

 
We are a one-stop Minneapolis, St Paul TV Repair shop, for manufacturers of most major brands of TV, Audio and Video equipment in warranty or not. Whether you need a Big Screen TV repaired in your home or you need to replace a LCD, DLP Lamp, we can help you. Big Screen TVs, Projection TVs, Plasma TVs, LCD TVs, DLP TVs, DLP Lamps, Vintage Stereos, DVD Players, Subwoofers, Computers, Amplifiers, Karaoke Systems, Receivers, Tapedecks and Turntables.

We are a Minnesota  Stereo Repair and vintage audio repair shop. Providing Stereo, Computer, TV Repair and DLP Lamp Replacement, vintage stereo repair and home theater receiver repair in and out warranty for most major brands. Vintage stereo, Home Theater Receivers,  Amplifiers, Tuners, Preamps, Subwoofer, Powered Speaker,  CD players, Tape recorders and Turntables.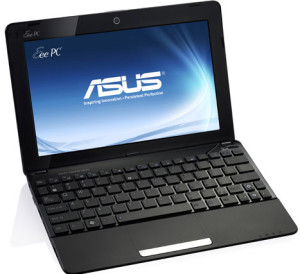 We offer a range of technical, IT support and computer repair for small and mid-sized businesses in the Minneapolis, St Paul, MN. Building customized computers and servers and VOIP for banks, churches, distributors, doctors, law firms, and small businesses. 
We are Minneapolis/St Paul TV repair shop. We repair LCD TV, LED TV, Plasma TV, DLP TV and stock DLP lamps. From Panasonic Plasma TVs, to Samsung Smart LCD/LED TV we can fix it! We have given the best quality service to the Twin City area since 1977.
Hi-Fi Stereo and Vintage Audio Repair 1970 and newer
Marantz, Pioneer SX, Sansui G, Sony STR, Rotel RA, Yamaha CR, Toshiba SA, Kenwood KR, Harman Kardon and many others. From Denon AV receiver to vintage Yamaha stereos, we can fix it!
We stock DLP Lamps for DLP Televisions: Mitsubishi TV, Sony TV, Samsung TV, Panasonic TV, Toshiba TV, Hitachi TV, LG TV, Sharp TV, JVC TV, RCA, Zenith and more!
Consumer Electronic Repair Minneapolis St Paul MN
Call us for all your computer and consumer electronic repair needs.
We can give an approximate estimate of costs on all your electronic repair needs using our extensive model history of earlier repairs.

Please have your model number and manufacture date ready before calling us. Give us a call we can help you!

We guarantee our COD repairs for 90 days and DLP Lamps for 6 Months.
Warranty covers original service only. Physical damage or abuse, power surge and lightning strikes are not covered. Original manufacturer warranty applies.
 Stereo Repair, TV Repair Minneapolis St. Paul MN
We offer TV, Stereo, Computer repair, DLP Lamps Minneapolis St Paul and the suburbs including Apple Valley, Arden Hills, Blaine, Bloomington, Brooklyn Center, Brooklyn Park, Burnsville, Champlin, Cottage Grove, Crystal, Eagan, Eden Prairie, Edina, Falcon Heights, Golden Valley, Hopkins, Maple Grove, Maple wood, Medicine Lake, Medina, Mendota Heights, Minnetonka, New Hope, Newport, Oakdale, Osseo, Plymouth, Richfield, Roseville, Savage, Shoreview, South St. Paul, St. Louis Park, Vadnais Heights, Wayzata, White Bear Lake, Woodbury, MN, WI, IA, SD, ND, USA.