We are one stop authorized Stereo Repair Shop. Specialize in repair of major brands of Japanese Home Theater receivers and vintage stereo receivers.  AV receive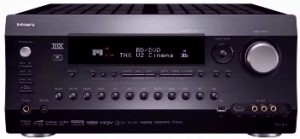 rs, amplifiers, preamps, DJ systems, CD players, powered speakers, tape recorders, subwoofers, tuners and turntables. Since 1977 we have been providing audio receiver and vintage stereo repair to MN, WI, IA, SD, ND and throughout USA
Vintage stereo repair USA
We specialize in the major brands of Japanese audio receiver and vintage stereo repair. Namely, Pioneer SX, Onkyo, Marantz, Denon, Sansui, Kenwood, Harman Kardon, Rotel, Yamaha, Sherwood, Sony, Technics. 

If the receiver is older than 1975 contact us first

.
 

Vintage audio receivers repair USA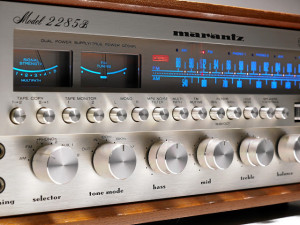 Home theater receivers repair
Our is goal to provide fast, accurate estimates.
In the event that additional issues are found estimate will be revised.
Repairs are scheduled by date of order on a first in first out basis.
Turnaround time varies with current volume, parts availability, age of the unit and support of manufacturer.
At the present time our turnaround for audio product estimates is 3 to 4 weeks.

Turntables, tape decks, real to real estimate time is 3 to 4 weeks and actual repair 4 to 6 weeks.
Troubleshooting for Home Theater receiver
Seems a number of people are experiencing problems with the HDMI in the new receivers.
It is important you are using newest version of HDMI cable.
Most likely the HDMI board is bad if you experience any of these issues.
Connect HDMI cable directly to TV bypassing the audio receiver and see if it works.
Especially if you are using a master remote control, be sure all units are off before you turn them on.
In addition be sure you have selected thr right input for audio and video on your equipment.
It is important to turn off your receiver or amplifier before inspecting speaker wires.
In addition make sure the wires are secure on both ends and not touching each other to not damage receiver.
Manufacturer authorized stereo repair shop
 We guarantee our COD repairs for 90 days.
Warranties apply to the original repair only.
Not covered: shorted output transistors, abuse, physical damage, lightning and power surges.
Original manufacturer warranty applies.
Serving MN, WI, IA, SD, ND and throughout USA
Follow Us.