We are a one-stop Minneapolis and St Paul NAD Audio Repair shop. Whether you need a NAD Amplifiers repaired or you need to Tune-up a NAD Receivers we can help you. Stereo Repair, Subwoofers, Amplifiers, Receivers, Tape decks. Turntables. Give us a call. We can fix it!
Vintage NAD Audio Repair USA
NAD Vintage Stereo Repair Shop The NAD 3020 is a classic integra

ted amplifier by NAD Electronics, possible one of the most important components of all time and instantly put NAD on the map. Very affordable Vintage amplifier delivered 20 watts per channel and up to 70 watt per channel to 2 ohm speakers. It was made to sound great and hot a reputation as an audiophile budget amplifier and best-selling amplifier in history. Launched in around 1978, and more than a half million sold in 3 years. It was the first integrated amplifier built with strong ability to drive difficult loudspeakers, and a sound quality that exceeded by far that obtainable at its modest price point at the time
Minnesota NAD Audio repair shop
The original NAD 3020 introduced a generation of Music Lovers to true high fidelity sound. The term High Fidelity literally means "true to the original". In the '70's over a million people rediscovered their music when they placed a NAD 3020 between their turntable and their loudspeakers. This little gem could embarrass amplifiers costing 10 times more with its big, warm and detailed sound. Once people realized what they had been missing it lead them to a lifetime of enhanced musical enjoyment D 3020 Hybrid Digital™ Amplifier
2 x 30W @ 0.00% THD, >100W Dynamic Power @ 4 Ohms aptX Bluetooth Music Streaming Supports bit rate/sample r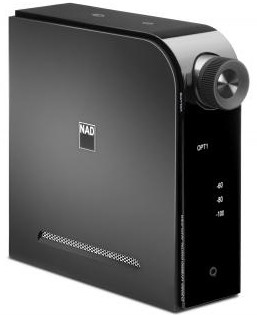 ate up to – 24/192 (via Digital Audio input) up to 24/96 (via USB input) Optical and Coaxial Digital Inputs, analog inputs Subwoofer Output Bass EQ setting Separate Headphone Amplifier Wireless Remote NAD Electronics is a brand name of an electronics firm whose products include home audiophile amplifiers and related components. NAD was an abbreviation for New Acoustic Dimension. The company was founded in London, England, in 1972 by Dr. Martin L. Borish, an electrical engineer with a PhD in physics. Its most famous product is the late 1970s NAD 3020, an integrated amplifier designed by Bjørn Erik Edvardsen, which was highly regarded by various magazines in Britain. NAD's philosophy is to include only genuinely useful features for aesthetically understated designs when compared to other competitors' product. NAD was one of the first audio manufacturers to outsource the manufacturing of its products to electronics factories in east Asia. NAD was purchased by the Danish firm AudioNord in 1991 and then sold in 1999 to the Lenbrook Group of Pickering, Ontario, Canada.
Twin Cities NAD Stereo Repair Shop
Minneapolis/St Paul NAD Audio repair shop. NAD Audio repair and vintage stereo repair give us a call. We can fix-it!
We guarantee our COD parts and labor for 90 days. Warranties apply to the original repair only, physical damage, shorted outputs, abuse, power surge, lightning, are not covered. Original manufacturer warranty applies!
Follow Us.