Electronics repair, TV, Computer and Stereo Repair is our business. Providing, DLP lamps, accessories and information is an added bonus. Working hard to make you happy! Our work ethic is top notch. We can`t always fix everything, but that is our goal. Give us a call, we can fix-it!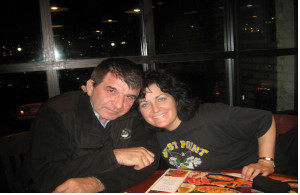 Alex Audio and Video Service, Inc. started in 1977 as a home-based Electronics repair business. Alex, who emigrated from Russia to Minneapolis, Minnesota in 1976, was always innovative in electronic repair. Within months he visited many Minneapolis TV Repair and Stereo Repair Shops and found they needed help with repairing televisions that they were limited in repairing. In the "olden days" electronics that were difficult or challenging to repair were called "Dogs". Alex took on the task of repairing these "Dogs", and became something of a "Dog Whisperer".
TV Repair Minneapolis St Paul MN
By working hard in his home-based electronics repair shop Alex soon needed to expand. In 1987, with the support of family, he moved to his 1st store-front location in Golden Valley, Minnesota. He wanted to supply service to the community, not just dealers. There he became computerized and hired his 1st technician; who is still with the company today.
Stereo Repair Minneapolis St Paul MN
Between the years 1988 -1990 he added Stereo Repair and Computer Repair Service and opened an additional Consumer Electronics repair location in Bloomington, MN. He was providing in and out of warranty repair on Televisions, Stereos, and Computers for companies such as QVC, Best Buy, and Highland Superstores.
Computer Repair Minneapolis St Paul MN
By doing so he was able to expand and hire more employees. Alex has had several accolades throughout his journey. Write ups including EIA, a national electronics publication, the Star Tribune, and Minneapolis/St Paul magazine on "Where to Get It Fixed". In 1991 Alex opened its main location, a 9,000 square foot building in New Hope, Minnesota; keeping his Bloomington location as a drop off center.
Minnesota one stop electronics repair shop
Manufacturer authorized service center for most major brands.
Providing repair in and out of warranty on consumer electronics equipment.
TV, Audio Repair, Vintage Stereo Repair, DLP Lamp, AV Receiver, LCD/LED TV, Plasma TV, DJ System, Computer, Turntable, CD Player, Subwoofer and Powered Speaker repair.
Manufacturer trained and experienced in all areas of the consumer electronics industry and member of NESDA.
Vintage Stereo Repair, Electronics Repair, MN, USA
Follow Us.