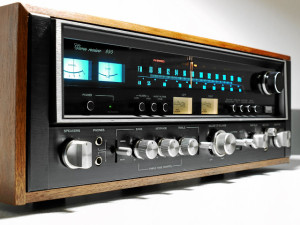 We are Minnesota Sansui Stereo repair shop. When you are in need a vintage Sansui receiver repair or fix a Sansui AMP we can help you.  Amplifiers, Stereo Receivers, Preamps we can fix it! Providing Sansui stereo repair and vintage audio repair service in Minnesota, surrounding states and US since 1977
Vintage Sansui Stereo Repair Shop

Whether you need a Vintage Sansui Stereo Repair or you need to replace lamps and clean controls on your Pre Amp we can help. We repair the following audio equipment: Stereo Receivers, Amplifiers, Equalizers, Power Amplifiers, Integrated Amplifiers, Pre-Amps, Receivers, A/V Receivers, Powered Speakers, Subwoofers, Tuners and we have all service manuals.
Basic Stereo Troubleshooting tips.
If you have lights on your Receiver but no sound check Tape Monitor switch.
If you using Master Remote for your Home Theater be sure all units are off before you turn it on.
Check if Receiver is on right input for audio and video.
Check if Receiver/Amplifier is set on right speakers output.
Turn off your Receiver or Amp before you start inspecting speaker connections
Dress and secure speaker wires on receiver and speakers.
Most damages happen when wires touching each other and will short output transistors.
When you get stuck, sleep on it. Letting the problem bounce around in your head you may solve the problem by morning. If all else fails call us.
We guarantee our COD parts and labor for 90 days. Warranties apply to the original service only, physical damage, shorted outputs in Stereo, abuse, power surge, lightning, are not covered. Original manufacturer warranty applies.
Minnesota Sansui Vintage Stereo Repair
We repair vintage Sansui Receivers and amplifiers, we have all service manuals. 9090, 9090DB, G series 8000, 7700, 4500, 8080, 8080DB, 7070, 5000X, 4000, G-4500, G4500, G-5700, G-6700, G-7700, G7700, G-8000, G8000, G-9000, G9000.
We can fix it! Call us today.
Follow Us.