We offer a range of Technical, IT support and Computer Repair for small and mid-sized businesses in the Minneapolis Saint Paul MN. Building customized computers and servers and VOIP for banks, churches, distributors, doctors, law firms, and small business. Windows operating system installation, virus removal, malware removal and hard drive data recovery to software and hardware upgrades. Wired and wireless networking solutions for our business clients and consumers.
Computer Repair Minneapolis St Paul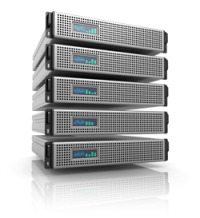 Our mission is to give the highest quality in customized, professional service to our clients in the Minneapolis and St. Paul area, so that we not only meet but exceed their expectations. Give us a call today and make us as your only business IT solution provider.
We are a small family owned computer service company and true believers that excellence in providing IT solution is derived from both education and experience. There is a closer relationship between technician & our customers. So we are able to relay useful information to better handle computer issues and avoid problems before they arise.
The in shop service rate is dependent on the job and not on hourly rate. We use quality parts at competitive prices and not using cheap parts at lower costs. We strive to keep current on the latest techniques and standards. So we can give our clients with the latest PC solutions. We are an Authorized Intel, Microsoft and Asus Business Partner.
Business and Home Computer Repair Service
IT Support for the Small Business.

Computer repair Minneapolis Saint Paul MN

Build and install VOIP Servers for the Small Business.
Build and repair Intel based desktop computers, servers and workstations.
Data Transfer, Backup and Recovery.
Firewall Installation.
Internet Security and Remote Access
Network Wiring and Network Configuration, DSL Configuration,
Proactive Technical Support.
IT Support in Minneapolis Saint Paul MN
Here are some pc maintenance tips:
Clean the inside of the desktop and make sure all the fans are able to run.
When using a laptop make sure it runs on a clean table top and not on carpet. If left running on a carpet it can create overheating problems.
Certain programs like to leave boxes checked to install unnecessary programs to your browser or computer. Always check what you install before you hit the next button.
If you are a Comcast customer, use Norton Security Suite for your anti-virus software. http://constantguard.comcast.net/norton-security-suite/
If you are a Century link customer, use Norton Antivirus. http://internethelp.centurylink.com/internethelp/security-download-norton.html
Or use Microsoft Security Essentials. http://www.microsoft.com/en-us/download/details.aspx?id=5201
Periodically run a disk clean on your PC to free up space. Optimally keep mechanical hard drives under 70% full.
Periodically backup data when there is no problems with your PC. Keep copies important personal files for example photos, document, ect. in several different places.
Visit our computer division for all your business computer needs.
Accel Computers give home and business solutions to Minneapolis, St Paul, MN.

We are Minnesota Computer Repair Service Center
Follow Us.