We are an authorized Yamaha audio repair service center. If you need AV Receivers repair in warranty or restore vintage Yamaha stereo receiver we can help. Yamaha audio repair and vintage stereo repair. A/V Receiver, Amplifier, Blu-ray DVD Player, Karaoke System, Powered Speakers, Subwoofers, Tape deck, Turntable. From Yamaha Home Audio Repair to Vintage Stereo Repair we can fix-it! Since 1977, we've been providing stereo repair service to MN, WI, IA, SD, ND and USA
Yamaha Stereo Repair Service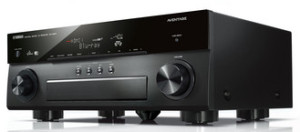 Hi Fi Began with Yamaha. Yamaha's involvement with and passion for music goes back more than a century, to when we built our first reed organ in 1887. Now we are the world's leading producer of pianos and other musical instruments, and are involved with music in many other ways as well. Yamaha manufacture professional recording equipment, design concert halls and we assist artists at concerts with set up and sound tuning. This knowledge and experience benefits our production of audio components in many ways. We introduced our first Hi Fi (High Fidelity) turntable in 1954, becoming the first company to actually use the term "Hi Fi." Thereafter we were one of the first to offer mass-produced, high quality audio equipment, and introduced many legendary stereo components. We hope you enjoy the genuine Hi Fi experience of Yamaha Natural Sound. http://usa.yamaha.com
Minnesota Yamaha Audio Repair Center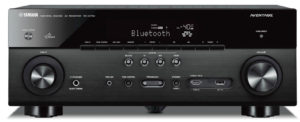 Nice mid price RX-A750 7.2-channel AVENTAGE network AV receiver is designed to provide high quality sound. With the addition of HDMI 2.0a, experience movies in stunning 4K Ultra HD with HDMI® video upscaling, HDCP 2.2 and high dynamic range (HDR) support. Enjoy high-resolution audio playback and access to online music services with built-in Wi-Fi. Conveniently connect a smartphone or tablet with Bluetooth® for quick access to your favorite music. Harness the flexibility of Party Mode and listen to music in different areas of your home with the convenient Yamaha AV Controller App. Now with Music Cast, this device can be expanded to deliver wireless multi room audio playback, all controlled by a simple app.
Yamaha Vintage Stereo Repair USA
 We guarantee our COD repairs for 90 days. Warranty covers original service repair only. Physical damage, abuse, power surges and lightning strikes are not covered. Original manufacturer warranty applies. We are one stop Yamaha audio repair shop.
Follow Us.