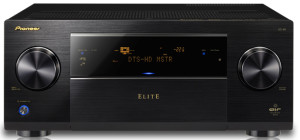 We are an authorized Pioneer audio repair service center in Minneapolis St Paul MN. When you are in need a vintage Pioneer audio repair or fix a Surround Sound Receiver we can help you.  Amplifiers, Stereo receivers, A/V Receivers, Preamps, DVD Players, Karaoke, DJ Systems, Subwoofers, Tape Decks or Vintage Stereo Receiver we can fix it! Providing Pioneer audio repair and vintage stereo repair service in Minnesota and surrounding states since 1977
Authorized Pioneer Audio Repair Service Center
Kawasaki C

ity, Japan — Pioneer announced today that it would sell its home A/V, phone and headphone-related businesses to Onkyo, and in turn take a stake in Onkyo of about 15 percent. Onkyo will acquire all outstanding shares of Pioneer Home Electronics, a wholly owned subsidiary of Pioneer, and the business will be integrated into Onkyo's operations.
Pioneer Vintage Stereo Repair 
Best place to find a good receiver is garage sales, thrift stores, estate sales, parents and grandparents. From our experience people who have bought on eBay do not always get good deal. Good vintage receivers are not sold cheaply. Now a day's most people know the value of good vintage receiver. The only problem when you are buying is you have no idea if it-is in good condition or not. So if the unit is somewhat working that is a good sign because it may not need major expenses. Much emphasis primarily through the Internet and YouTube suggests that to have good quality sound from your vintage receiver you must replace "all" capacitors. Not true. "If it is not broke do not fix it". Most repairs may need a minimal amount of capacitors in power supply, some lamps and cleaning and DeoxIT controls and switches.
Pioneer Elite A-20 Integrated Amplifier

If pure music is important to you, the Pioneer Elite A-20 Integrated amplifier lets you build a nice two-channel system with money left over for speakers and turntable Amp it has a Phono input built-in. Turntables need a special preamp to work.

Some new Turntables (USB & Analog) include a USB cable and Mac and PC-compatible Audacity software and switchable built-in pre-amplifier with line-level RCA output cables.
Nozomu Matsumoto founded Pioneer as an audio products manufacturer in 1938, making speakers in his garage.
Today Pioneer is a world leader in electronics products for the car, home and business markets, respected for our role in introducing such innovations as consumer laser disc (1979), car CD player (1984), GPS car navigation (1990), DVD-Video player (1996), high-definition plasma display (1997) and organic electroluminscent (OEL) display (1997).
To this day, Pioneer still develops and manufactures innovative and high-tech entertainment and electronic products
Pioneer Audio Repair and Vintage Stereo Repair MN, WI, IA, SD, ND, USA
Providing Pioneer audio repair and vintage stereo repair service in Minnesota and surrounding states since 1977
We guarantee our COD parts and labor for 90 days. Warranties apply to the original service only, physical damage, shorted outputs in Stereo, abuse, power surge, lightning, are not covered. Original manufacturer warranty applies.
Follow Us.