It seems a number of people are experiencing problems with the HDMI in the new A/V receivers.
If you have experienced any of these issues you may have a bad HDMI board in A/V receiver.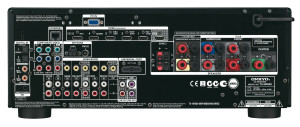 HDMI Stereo troubleshooting tips
What HDMI cable do I need? Obviously not every everyone need 2.0 HDMI cable and 1.4  may work ok. There were numerous changes was made to support for higher frame higher resolution wide aspect ratio and more. Hdmi cable problems symptoms
Remember if you using 8 ohm speakers in A and B then it will be 4 ohm. A speaker wire resistance must be less than 5% of the speaker impedance not to have negative effect.